Surviving The Cartel Artisanal Mezcal
By supporting us, you will also get early access to the first season of "Surviving The Cartel" — you will be able to watch the entire season two weeks before its released to the general public.
Shipped and delivered by December 10, 2021.
Support our show Surviving The Cartel with $200 and receive a limited edition Artisanal Mezcal — Maguey Tepextate made in Oaxaca, Mexico.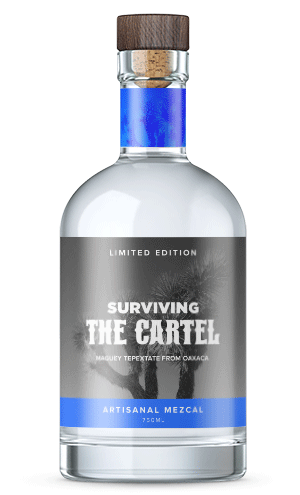 Important Disclaimer:
You must be of legal drinking age to access this page. We do not sell or serve alcohol and this is a gift that you will receive as one of our supporters. By accessing this page, you swear and affirm that you are over the age of 21.
By accessing this page, you agree that any alcohol received by you as a gift from us is intended for personal consumption and not for resale. If you do not agree with these conditions of use, please do not use this page. If you intentionally or unintentionally misrepresent your age in order to provide alcohol to a person under the age of 21, 1265 Films will prosecute to the full extent allowable by law.
Gift will be shipped from Mexico. This private link is reserved to friend and families and not to the general public.